The Best in Silver Spring Sprinkler Repair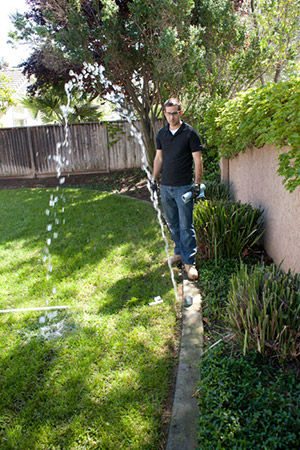 So your sprinklers are broken. Who should you call for sprinkler repair in Silver Spring?

You could call a handyman, or someone off of Craigslist. You'll most likely get someone who will do the job for cheap, while using the cheapest equipment they can find, and may or may not show up at all. If the new sprinklers break down a week later, good luck getting them on the phone again.

You could call a landscaping company for your sprinkler repair needs. Chances are good that you'll be better off than if you called the handyman, but they'll also try to sell you on a lot more work than you really need. They'll also know more about sprinklers than the handyman, but they won't be specialists.
Or, you could call the Silver Spring irrigation team that has been serving Montgomery County for over a decade with just the right balance of affordability, professionalism, and industry expertise. By specializing in sprinklers, we can quickly and easily make sure your system is optimized to work with your yard's plants, soil composition, upcoming weather, future additions to your yard, and the legal environment. We've been in the business long enough to know which parts and equipment will stand the test of time and which will fail after a couple of years. Most importantly, we know that the most important part of our business is you, which is why we'll bend over backwards to work with your schedule and concerns to provide the best customer service on earth.

There Is More to a Sprinkler System than Just the Heads

While most people call us for pop-up head repair and replacement, there is a lot more that can go wrong with a sprinkler system. Other issues with your sprinkler system can include:
Underground leaks that can flood your lawn and drive your water bill through the roof.
Non-coverage issues caused by water pressure, clogged heads, poor controller timing, or poor system design.
Mechanical and electrical valve malfunctions that can make a zone misfire or not fire at all.
Malfunctioning controllers that affect your coverage and watering schedule.
Overwatering or underwatering caused by poor design and planning, or changes to your yard that were made after your system installation.

No matter what your sprinkler issue is, we can diagnose it and repair it. Our team relies on the best tools, parts, and equipment the industry has to offer faster, more reliable repairs without breaking the bank.
Covering Drip Irrigation Repair & Installation in Silver Spring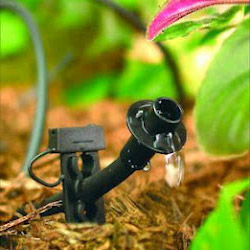 A drip irrigation system is a great way to water potted plants, non-native plants, or any collection of plants that doesn't call for an in-ground sprinkler system. If you need fast and affordable repairs to an existing drip system, we've got you covered.
If you're looking for a new drip system installation, our Silver Spring irrigation contractors can build a custom system using high quality parts from leading manufacturers like Rainbird and Netafim.
Call today or
click here
to get in contact with our irrigation team and learn if our drip system services are right for you.